Pointe Coupée Post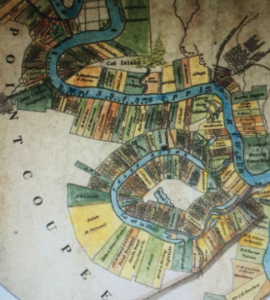 Jean Baptiste, Elisabeth and their family moved about 120 miles up the Mississippi River from New Orleans to the Post of Pointe Coupée, where Elisabeth's father, Jean-Baptiste Tisserant de Moncharvaux had been given Command for a few years when he first arrived in Louisiana back in March of 1731. It was mainly colonized by the French who farmed tobacco, cotton, rice, and maiz on the richly fertile ground. They were also engaged in the cutting of timber and wood, which was transported to New Orleans.
One traveller who visited Pointe Coupee wrote this:
"Here is now a very respectable village, defended by a strong fortress and garrison of Spaniards, the commander being the governor of the district…The French here are able, ingenious and industrious planters: they live easy and plentifully, and are far more regular and commendable in the enjoyment of their earnings than their neighbors the English: their dress of their own manufactures, well wrought and neatly made up, yet not extravagant or foppish; manners and conversation easy, moral and entertaining. (William Bartram, Travels Through North and South Carolina, Georgia, East and West Florida, The Cherokee Country, The Extensive Territories of the Muscogulges, or Creek Confederacy, and The Country of the Chactaws, 1791, Part III Chapter VII)
The Vidrine family lived at Pointe Coupée for about eight years (1765-1773).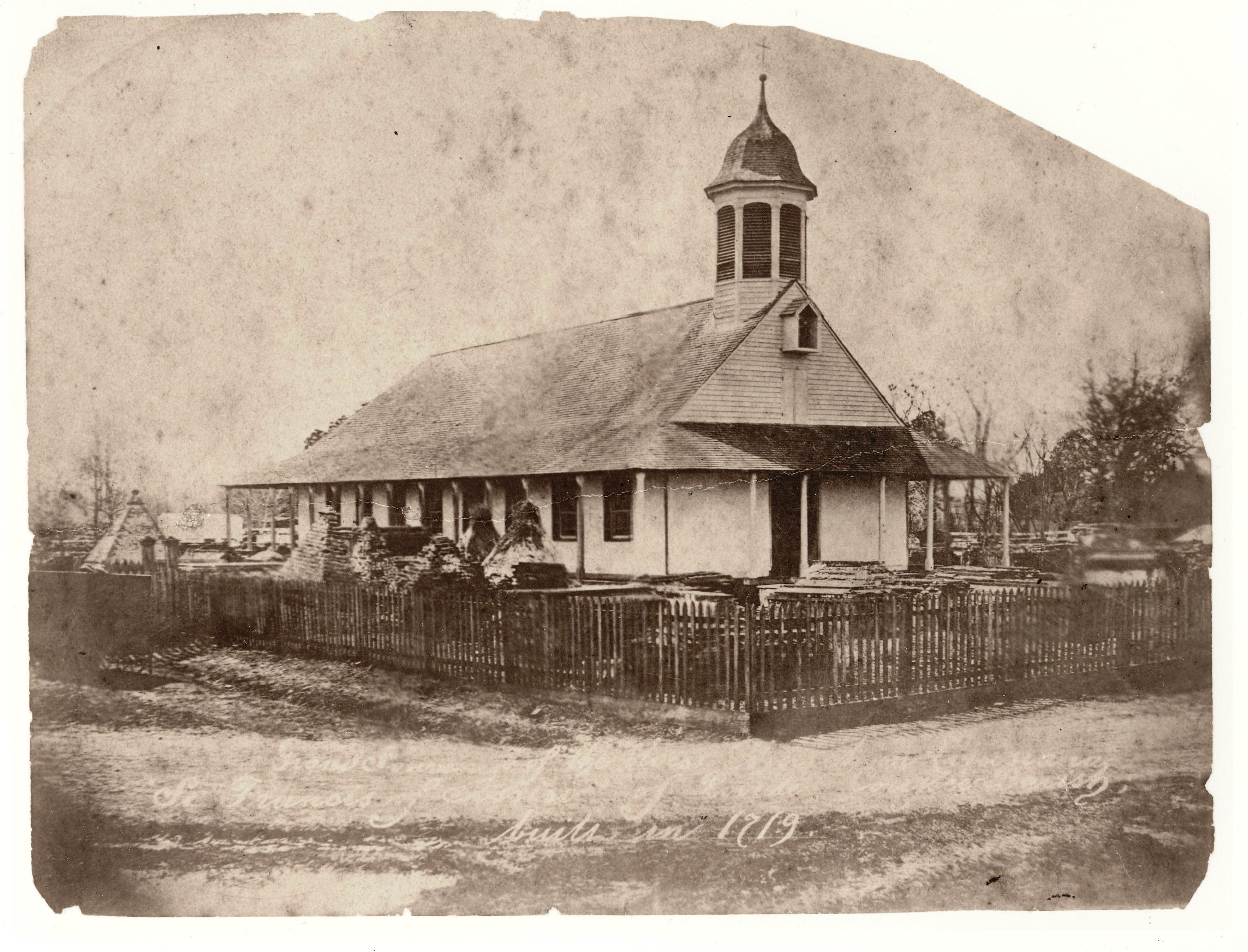 While living at Pointe Coupée, Jean Baptiste Lepaise de Védrines and Elisabeth de Moncharvaux had three children: Perrine Vidrine (1765-1808), Marie Anne Vidrine (1767-1768), and their second son, Etienne Vidrine dit Lapaise, who was born on June 15, 1770. He was the first true native son of South LA in the Vidrine family, as his older brother was born in IL. Two months after his birth, Etienne was baptized at St. Francis Church of Pointe Coupée.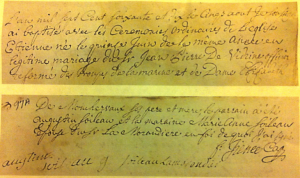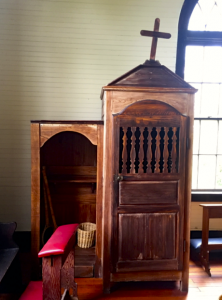 The confessional from the old church (in this photo) is still preserved in the current St. Francis Chapel. It was almost certainly used by Jean Baptiste Lepaise and Elisabeth de Vedrines who were devout Catholics.