Various Vidrine Descendants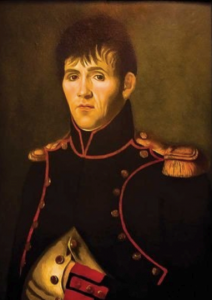 Marcellin Garand (1781-1852) was a native of Savoy, France and retired adjutant major in Napoleon's Army who settled in Ville Platte in 1824, where he operated a hotel, store and tavern; he also served as the first postmaster from 1842-1848. After his first wife, Brigette Soileau died, he married Hyacinth Vidrine (1794-1863), daughter of Jean Baptiste Pierre De Védrines and Marie-Josephe Brignac, with whom he had 8 children. Hyacinth's estate donated a plot of land in 1865 to Sacred Heart Church. Marcellin Garand is buried in the Old Ville Platte Cemetery.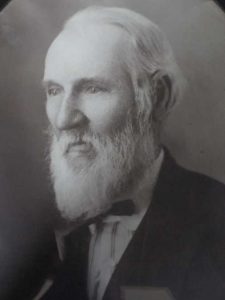 Antoine Vidrine (1801-1875) was born at the Quartier dit Baton Rouge (later named Ville Platte) as the fourth child of Etienne Vidrine, dit Lapaise and Victoire Soileau. He married Eloise Larose Fontenot (1808-1828), with whom he had one son. After her death, he married Josephine Ortego (1811-1870), with whom he had 14 children. He acquired large portions of land at Grand Prairie and became a successful planter of cotton, corn, and sweet potatoes.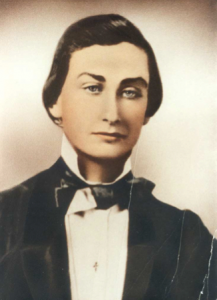 Aurelie Vidrine (1843-1915) was a Confederate Solider of the Civil War soldier serving with Company K, 28th (Thomas') LA Infantry Regiment. He was the son of Etienne Vidrine, Jr. and Domelise Guillory, born near Ville Platte, LA. He married first, Zoe Fusilier and had 11 children. After Zoe died, he married Louisiana Singletary and had 5 children. Aurelie is buried in the Old Ville Platte cemetery.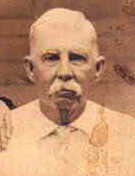 Alcin Vidrine (1845-1932) was also a Confederate Soldier in the Civil War with Company K, 16th LA Infantry Regiment. He was the son of Antoine Vidrine and Josephine Ortego and born near Opelousas. After the war, he engaged in planting and merchandising and owned a plantation in Old Grand Prairie, LA of about five hundred acres cultivated by tenants. Alcin married Marie Estelle Andrepont and had 13 children. He is buried in the cemetery of St. Landry Church in Opelousas.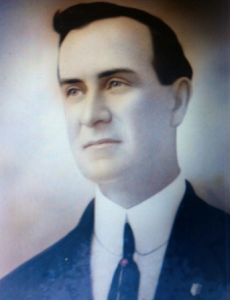 Dr. Jules C. Vidrine (1870-1945) was the son of Aurelie Vidrine and Zoe Fusilier and born near Ville Platte. He married Herodias Guillory. Dr. Jules was was a General Practitioner, School Board President and had a boarding home for teachers in the area. He is buried in the Old Ville Platte Cemetery. The community of Vidrine is named after him as the post office was housed in his home.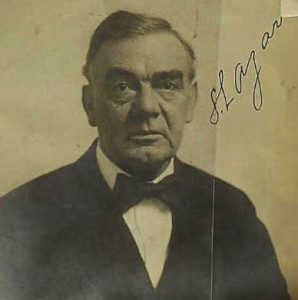 Dr. Ladislas Lazaro (1872-1927) was the son of Alexandre Lazare Bilandinoviz and Marie Denise Ortego (granddaughter of Jean Baptiste Pierre Vidrine). He married Mary Curley (1875-1952), with whom he had four children. He attended Holy Cross College, New Orleans, LA and graduated from Louisville (KY) Medical College in 1894 and practiced as a Doctor in Washington, LA, until 1913. He was president of the parish school board for four years and served in the LA State senate 1908-1912. He was elected as a Democrat to represent Louisiana's 7th District in the United States House of Representatives, serving from 1913 until his death on March 30, 1927 in Washington, D.C. He's buried in the Old Ville Platte Cemetery. 



Euzebe Vidrine (1898-1924) was the son of Archille Sony Vidrine and Aureline Fontenot, born near Ville Platte. He married Lilian Andrus. He was sentenced to death by hanging at the Evangeline Parish Courthouse on August 8, 1924 for the murder of Robert Leo Wiggins, the son of Sheriff Wiggins. He was one of the first "serial killers" in our nation, murdering five men. Before the trapdoor opened, Euzebe's last words were reported to be: "Do not gamble. Do not drink whiskey…You'll end up like Euzebe Vidrine if you do." He's buried in the  Te-Mamou cemetery on Hwy 167 near Ville Platte.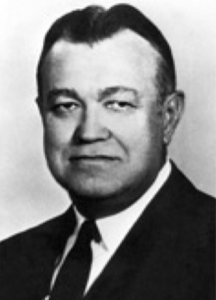 Dr. Arthur Vidrine, Sr. (1896-1955) was the son of Jean Eloi Vidrine and Marguerite Dorice Brignac, born in Ville Platte. He married Kathleen Miazza and had three children. Dr. Arthur was appointed by Governor Long as the Superintendent of Charity Hospital in New Orleans (1928-1936) and was the founder and first dean of the LSU School of Medicine (1931-1937). He is best known for having operated on U.S. Senator Huey Pierce Long, Jr., after Long was shot on September 8, 1935, in the LA State Capitol in Baton Rouge. Afterward, he moved back to Ville Platte and owned and operated a hospital (1937-1950), which was located on Main St. across from Sacred Heart Church. Dr. Arthur is buried in the cemetery of Sacred Heart of Jesus Church in Ville Platte.

The Vidrine Family has provided three Priests and two Religious Sisters since the arrival of Jean Baptiste Lepaise de Védrines in Louisiana in 1742…all natives of Ville Platte. Two of them [Fr. Richard and Sr. Richard (Mildred)] descend from Jean Baptiste Lapaise's first son, Jean Baptiste Pierre and three [Msgr. Curtis, Sr. Elsie, and Fr. Jason] descend from Jean Baptiste Lepaise's second son, Etienne dit Lapaise.