Genealogy Tree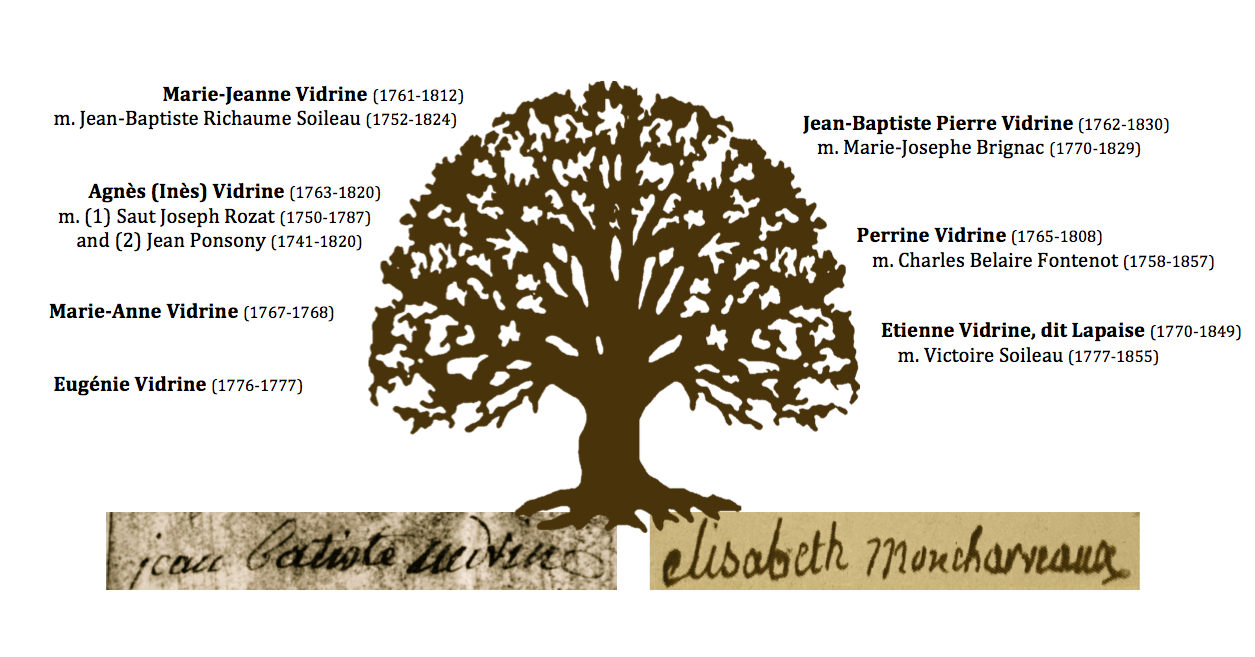 This tree is provided here for those doing research about their particular ancestors or branch of the Vidrine Family. It is not perfect and is continually being updated or edited as research brings more or different facts to light. If an error is found, please send us a message letting us know about it by clicking here.
The tree is centered upon Jean Baptiste Lapaise de Vedrines and his wife, Elisabeth de Moncharvaux. To trace particular lines that descend from them, click here.
Or to find a particular person in the tree, click here.