The life and Accomplishments of Kirby Lee Vidrine Sr.
The life and Accomplishments of Kirby Lee Vidrine Sr.
By John R. "Randy" Vidrine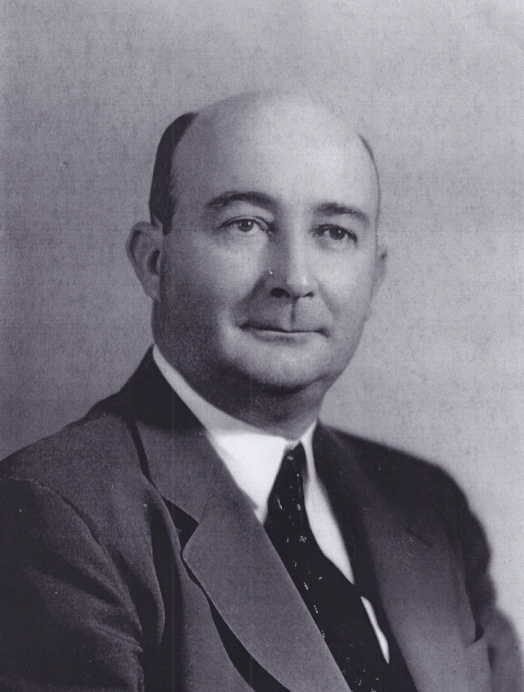 Kirby Lee Vidrine Sr. was my paternal grandfather. He was the son of Aurelie Vidrine and his second wife Louisiana Singletary. Aurelie's first wife Zoe Fusilier died June 26, 1891. Her youngest child, a daughter Marie Zoe was three months old. Older siblings no doubt helped care for her, but on July 4,1892 Aurelie married Louisiana Singletary of Turkey Creek, LA. She was the daughter of Joseph Britton Singletary and Sarah Trayler Singletary. Aurelie was a Confederate veteran of Company K. 28th Louisiana Infantry (Col. Allen Thomas' 28th CSA and was 49 years old. Louisiana was 20 years old. Kirby Lee Vidrine Sr. was born on July 2, 1893 in Turkey Creek, LA. He was followed by Hamilton Aurelie Vidrine in 1899, Fay Vidrine in 1901, May Vidrine in 1904 and Joyce Vidrine in 1907.
Kirby grew up in the Vidrine community in the home of his father Aurelie Vidrine. He related to me as a boy that he worked on the farm doing everything that needed to be done. This is where he learned to work and it was in school that he excelled and showed the initiative that propelled him through life achieving the goals he set to achieve. Kirby's oldest half brother Dr. Jules Vidrine was a great proponent of education to include the poor people in the Parish who could not travel to Ville Platte to attend school. Dr. Vidrine was instrumental in organizing and building the Agricultural School at Vidrine. He donated the land and helped finance the building of the school. Kirby was a student there and was in the first graduation class of 1910. He was the class valedictorian. One of his teachers was Daisy Neal Hester from Ruston who he married in 1911.
Kirby worked on the Vidrine farm along with his older brother Octave Aurelie Vidrine and his family. After a disastrous rice crop (the price failed) he moved to Mamou, Louisiana and ran the weekly newspaper there for a period of time. He and Daisy had the following children (my father Kirby Lee Vidrine Jr., Beverly Aurelie "Bill" Vidrine, Winifred Louise Vidrine, Marjorie Vidrine, Robert Stanley Vidrine and Evelyn May Vidrine. Sadly Marjorie, Robert Stanly and Evelyn May contracted polio. At that time medical science had no handle on the disease and Kirby was told by his brother Dr. Jules Vidrine that it was thought that a drier climate may be beneficial. This proved untrue and the children died at a young age. Kirby pursued work in the banking industry and studied law in the evenings. In those days one had only to pass the State Bar exam to become a Lawyer. Kirby moved to Phoenix in 1924 when it was a city of 25,000 people. In 1925 Kirby and Daisy became the parents of John Lionel Vidrine.
Kirby organized and operated the Kirby Lee Vidrine Stock and Bond business in Phoenix in addition to practicing law. He was instrumental in selling the bond issues that resulted in the establishment of the Salt River Dams and reservoirs. This made possible the Salt River Valley Water User's Association, a utility cooperative that serves as the primary water provider for much of central Arizona.
Kirby Lee Vidrine Sr. ran for and won office as a member of the Arizona State Legislature as on of the representatives of Maricopa County in 1938 where he served as Chairman of the Judiciary Committee. He was very interested in agricultural and irrigation issues undoubtedly because of having been raised on a farm. He maintained an interest in agriculture and especially cattle all of his life. Although he had a law firm and later a Stock and Bond business, he owned and operated dairy farm North of Phoenix in Maricopa county. My father Kirby Lee Vidrine Jr. and his brother Beverly "Bill" Vidrine worked on this dairy until they finished college.
A Conservative Democrat and a business entrepreneur he was committed to have government live within its means. An example of this is an excerpt from the Arizona Republic newspaper dated February 6, 1941. He stated that: revenue pledged for servicing of bonds could be spent for no other purpose, and further it would preclude expending of tax money, or any funds except the revenue so pledged, for such bond servicing. "We talk a lot about reduction of taxes," he said. "This is one way we can be absolutely sure taxes will be reduced, because when revenue is pledged under that bill, it must go for that purpose, and taxpayers will not be called on to pay off bonds.
He and his first wife (my grandmother) divorced in 1940. He married Carrie Litton in 1941 and in 1942 Patsy Lee Vidrine was born followed by Robert Julius Vidrine, Jerry Mac Vidrine and James Edward Vidrine. He continued in his legal practice and in operating his stock and bond business in Phoenix. I remember going to his office as a boy and watching the stock ticker operate with great interest.
Kirby Lee Vidrine was also a principle in establishing the Bank in Mesa Arizona in 1950. He was an officer on that banks board for a number of years.
He retired and moved to Mississippi where he owned two different farms before moving to Waco Texas in about 1963. He died there on July 8, 1973 at age 80. From his humble beginning in Vidrine, Louisiana he became a man of substance and achievement. He lived a long and interesting life.
Proud Grandson
John R. "Randy" Vidrine