275th Anniversary: Josien Vidrine
The Vidrine Family in LA celebrates the 275th anniversary of Jean Baptiste Lapaise de Védrines' departure from France and arrival of LA in 2018. It's a great time to remember and reflect on the 275 years of history of his descendants and the life and family he established in LA.
Josien Vidrine was the third son of Andre Zenon Vidrine (who was 49) and his second wife, Azelie Guillory (who was 37). He and his twin brother Joseph were born on March 20, 1873, in Ville Platte, LA.
Both Josien and Joseph were baptized at Sacred Heart Church in Ville Platte, LA on May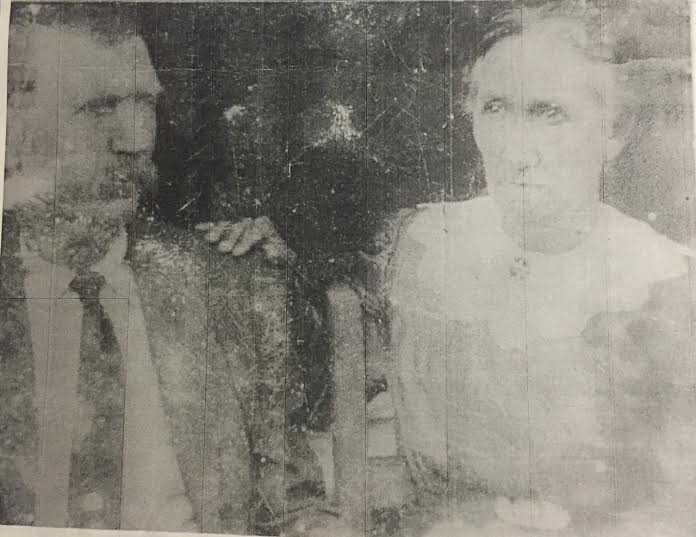 18, 1873 by Fr. Juhel (Sacred Heart, v.2, p.153). The godparents of Josien were Homer Andrus and his wife, Elvina Vidrine – Josien's older half sister (right). Unfortunately, Joseph seems to have tragically died shortly after.
Josien was born and grew up during the aftermath of the Civil War and the terrible consequences of the Reconstruction in Louisiana. His father, Andre Zenon had a Plantation before the Civil War in 1860 with a Real Estate value of $10,000 and a Personal Estate value of $13,000 along with eleven slaves. However, after the Civil War in 1870 – three years before Josien's birth – his Real Estate value was dramatically less…only $1,000 and his Personal Estate value was only $1,700.
Also, at the end of that year, on December 31, 1870, his father's Plantation along with 200 of the 320.48 acres of land to the east of the town of Ville Platte, LA were put up for Sheriff Sale.
Two years later, on December 4, 1875, when Josien was only two years old, his father, Andre Zenon lost more land, as a Public Auction was held of 40 of the remaining 120.48 acres he had lost at the Public Auction at the end of 1870. Also contained in the Public Auction was about 100 of the 138 acres he acquired to the northwest of Ville Platte back in 1853.
Nevertheless, his father continued to farm the remaining property he owned, and like his older brothers, Josien assisted his father on the farm.
Another effect of growing up in the post Civil War era is that Josien appears to be the first in his line who descended from Jean Baptiste Lapaise de Vedrines and Elisabeth de Moncharvaux (the fifth generation) not to be able to read or write. Apparently, he did not have the benefit of an education at school like each of his paternal ancestors in LA (as well as the descendants after him).
On November 15, 1892, when he was 19 years old, Josien Vidrine married Marie Elimene Vidrine (left) who was 21 years old at Sacred Heart Church in Ville Platte, with Fr. P.L. Pensier officiating. Elimene was the daughter of Arcene Vidrine and Edvise Guillory. Her father had inherited land across the road (later Hwy 167) from Josien's dad, Andre Zenon Vidrine, which means that they likely knew one another from growing up across the road from each other. Throughout the 54 years of marriage, they would have five children together.
Around nine months after their wedding, Josien and Elimene's first child, Eve was born on August 24, 1893 in Ville Platte, LA.
Their second child and first son, Joseph was born on March 9, 1895, in Ville Platte, LA. He appears to be named after his deceased uncle, the twin brother of his father Josien.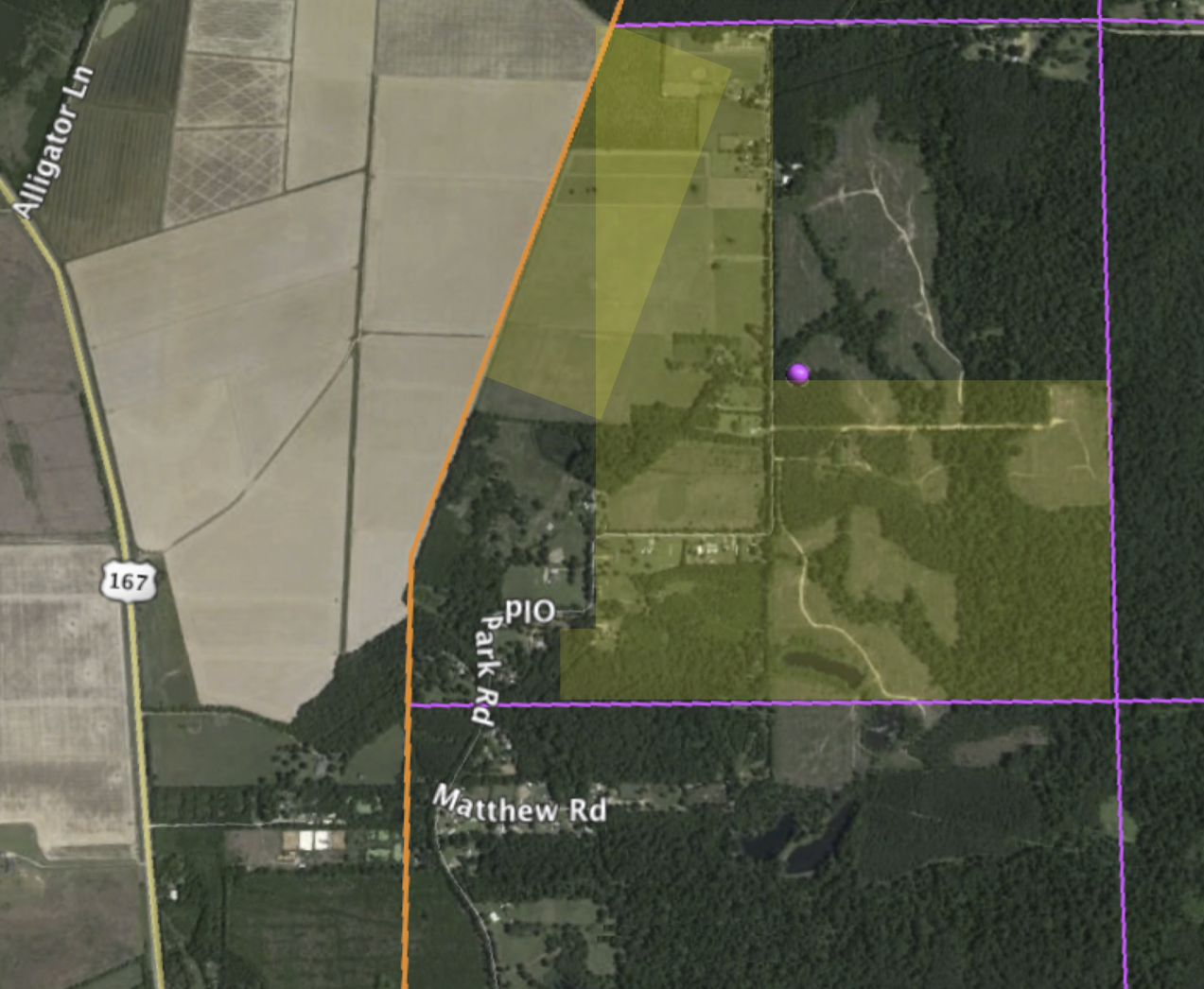 Three years later, Josien claimed land, which he bought on February 14, 1898 located a little over four miles north of his father's property to the north west of Ville Platte (161.36 acres of SE Quarter of Section 30, T3S, R 2E; 124.64 acres Lot 1 and SE1/4 of NW1/4 LA No 3S 2E 30). His land claim was approved in October 1902.
The third child of Josien and Elimene, Andre was born on July 29, 1898, in Ville Platte, LA. He appears to be named after his grandfather, Andre Zenon Vidrine.
In the 1900 US Census, Josien (27) is listed with his wife, Elimene (29) and their children: Eve (7), Joseph (5), and Andre (2). He was a farmer.
Two years later, their fourth child, Horace was born on October 14, 1902, in Ville Platte,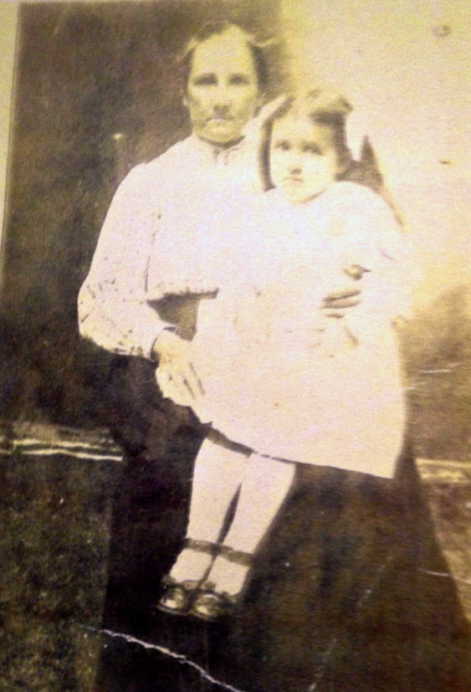 LA.
Their fifth child was another daughter, Evia, born on July 9, 1907, in Ville Platte, LA. She is pictured at right with her mother, Elimene.
In the 1910 US Census, Josien (37) appears with his wife Elimene (39) and their five children: Eve (17), Joseph (15), Andre (12), Horace (8), and Evia (3). Josien was still a farmer. Joseph was in school and his brother Andre was helping his dad on the farm.
Seven years later, the US found itself in World War I. After the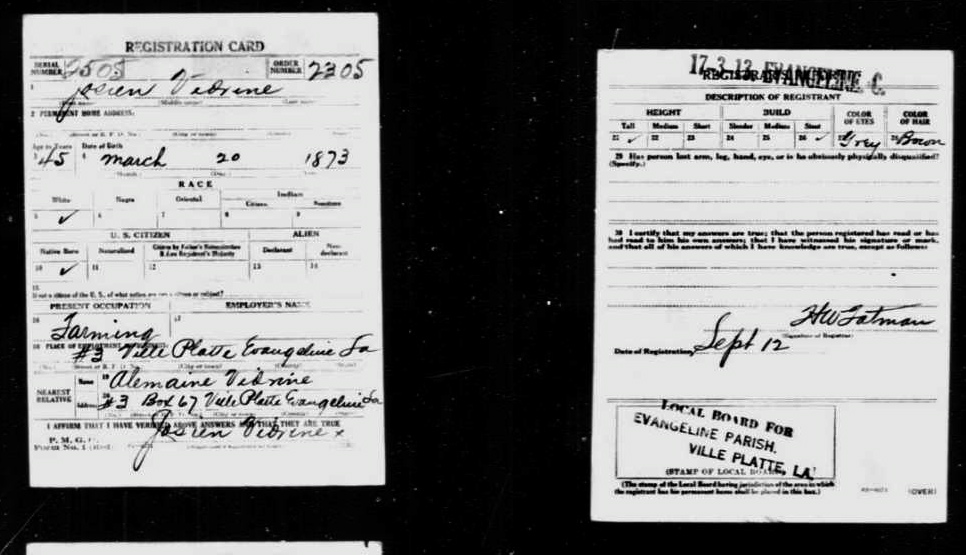 Selective Service Act was signed in May 1917, Josien Vidrine registered for the draft on September 12, 1917. He was 44 years old and described as stout and tall with brown hair and grey eyes.
Three years later, when the 1920 US Census was taken, Josien (47) appears with his wife, Elimene (49) and their last two children, Horace (18) and Evia (13). He was farming cotton and corn. Evia attended school.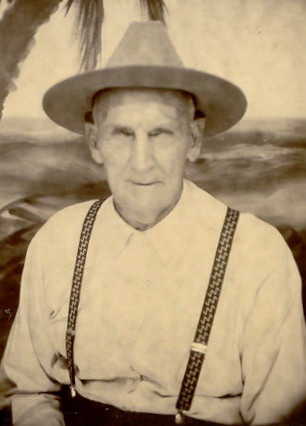 In the 1930 US Census, Josien (57), Elimene (59), were listed. Their children were now married and out of the house. However, Elimene's sister, Divine (55) was living with them. Josien was still a farmer.
During the 1930's, the Louisiana economy was greatly affected like all other States, by the Great Depression. Louisiana had just begun to see economic recovery and growth after the poverty that followed the Civil War. The Great Depression put a stop to all economic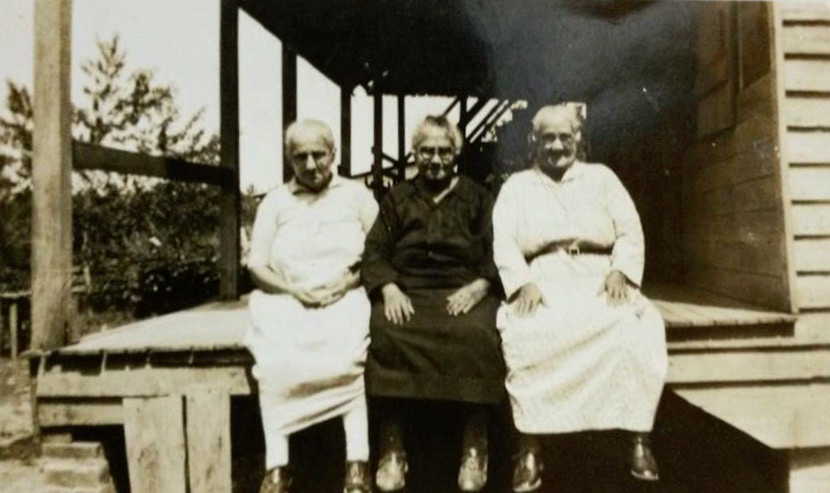 growth and brought even more poverty. Much of Louisiana's economy still depended on cotton. But during the depression, most farmers could not make a living selling their cotton crops. The price of cotton, 25¢ per pound in 1929, fell to 5¢ per pound in 1932. Most people in Louisiana who lived in the country were fairly self-sufficient, and this helped greatly during the hardships of the depression. Farmers could at least feed their families by planting gardens. Those who lived in towns and cities had a much harder time. Planting a garden was not possible if you lived on a small lot in town or in a city apartment. Some rural families also took in their city relatives to keep them from starving. Like many people, Josien did not trust banks and instead buried the money he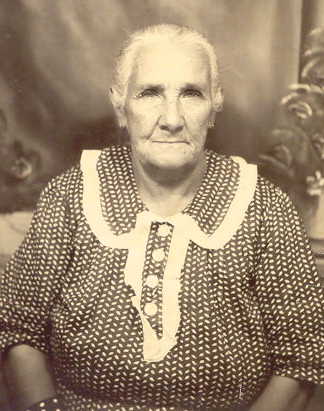 earned through farming in his back yard.
In the 1940 US Census, Josien (67) and Elimene (69) were listed along with another sister of Elimene, Dorice (66) who was living with them. According to the census, Elimene and Dorice were both doing housework.
Josien's wife, Marie Elimene passed away from breast cancer at the age of 74 on June 3, 1946 at their home near Ville Platte, LA. They had been married 53 years. Josien's great granddaughter said that Josien got his sons to go with him to the chicken coup behind their home after their mother died to help him dig under the chicken poop to dig out a syrup can filled with coins. The money was needed to make the arrangements for her burial. Her funeral was celebrated at Sacred Heart Church in Ville Platte, and she was buried in the Old Ville Platte Cemetery.
Around six years later, at the age of 78, Josien Vidrine was married to his second wife,
Alphoncia (Alphonsine) Guillory on January 5, 1952 at Sacred Heart Church (Evangeline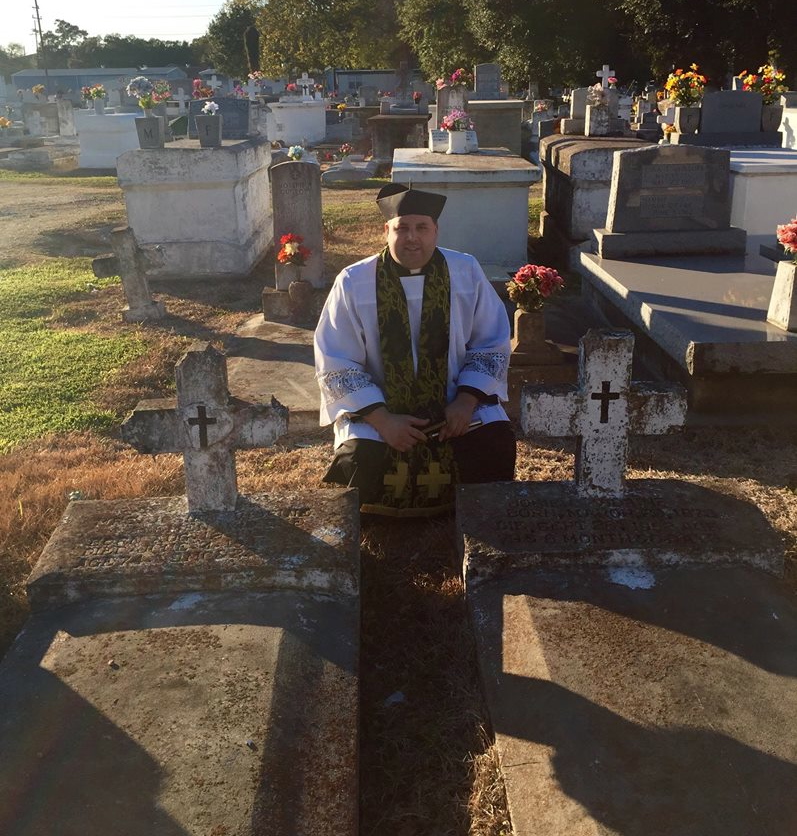 Parish Lis #21-453; Sacred Heart Church Death Register Vol. 3, p. 38, no. 50)
Eight months later, on September 26, 1952, Josien Vidrine died at the age of 79. Fr. J.M. Bourgeois celebrated his funeral at Sacred Heart Church in Ville Platte the next day on September 26, 1952, and he was buried in the Old Ville Platte Cemetery.
These are various memories of his descendants who knew him:
"He was a mess…always laughing…and always up to something for the kids. He loved to joke." (granddaughter)
"He had a long bouquet de barbe (beard)." (granddaughter)
"He always carried candy for the children." (great granddaughter)
"I knew both Great grandfather Josien, & Great grandmother Lieman. Matter of fact, I went to visit them with Mom quite often. Their old house was across the road from PaPa Andre's house. It had a front porch all the way around the front with a staircase from the porch into the attic. MaMa Lieman had a spinning wheel. From the porch was the front door into bedrooms, then you would go out another door on to a porch the porch cut across the width of the house and made a back side porch. From the bedrooms on the porch you could go into the door across it was the kitchen, it separated by the porch to keep the house cooler when they cooked. Grandfather Josien would come visit us some times. I told Mom he was a bad guy, and I was afraid of him. I told her he carried a pistol (he didn't). He did have a long beard. I knew the old black servant that lived on their property in a little washhouse size house. He was a friend of mom and me. He would cross the road and pick me up for mom and cross me over the gate to Papa's and Mama's house." (great granddaughter)