Merlin Fontenot, Rest in Peace
This week, another giant of Acadiana's Cajun French Music tradition was buried. I was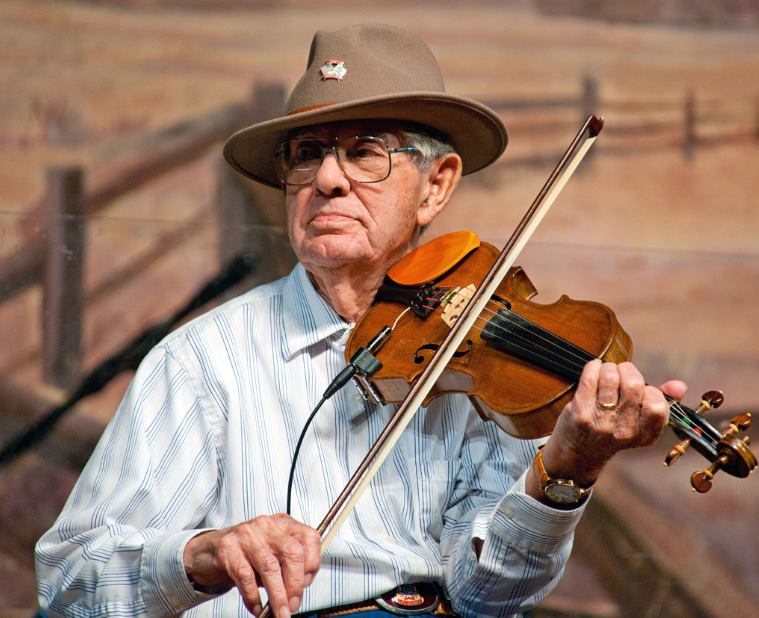 surprised to learn that like other Cajun Music greats, Leo Soileau and Mayeus LaFleur, he descends from the Noel Soileau family like them, and has a close connection to one branch of the Vidrine Family. Merlin's paternal great grandmother, Angeline Soileau was the granddaughter of Jean Baptiste Soileau, who was the brother of Victoire Soileau. Victoire was the wife of Etienne Vidrine, dit Lapaise. So all who descend from Etienne Vidrine dit Lapaise and Victoire Soileau were related to Merlin Fontenot as well as Leo Soileau and Mayeus LaFleur. Who knows how many more of South LA's extraordinary Cajun Musicians descend from the Soileau and Vidrine Families?
This is from Merlin's obituary:
Mr. Fontenot was born in Eunice, Louisiana on September 26, 1923 and was a resident of Lafayette since 1970. He was a veteran of military service and proudly served his country
as a member of the United States Army during World War II in the Pacific. Mr. Fontenot was a well known fiddle player. After WWII, he toured the country as a professional musician and played at the Grand Ole Opry. After Mr. Fontenot moved back to Lafayette, he became involved in many charities and benefits, especially for those who were either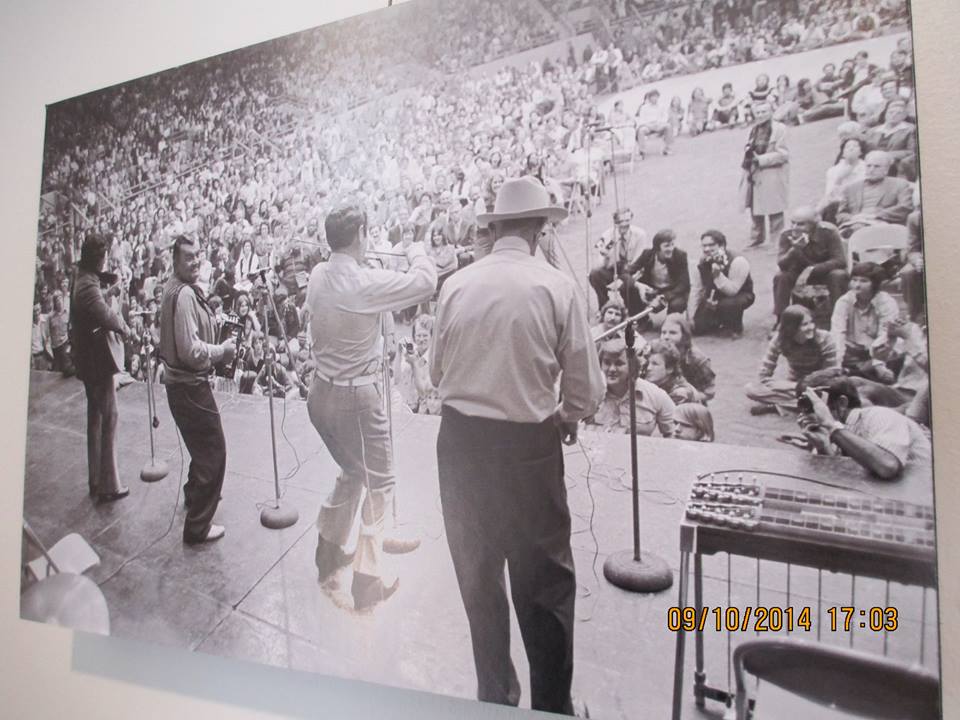 injured or died in the line of duty. Merlin was heavily involved in the preservation of the Acadian culture. Most recently he served as a cultural ambassador at Vermilionville, greeting and entertaining people from around the world.
May he rest in peace!
(L-R: Bessyl Duho, Nathan Abshire, Merlin Fontenot, and Ambrose Thibodeaux at the 1974 Tribute to Cajun Music in the Blackham Coliseum)