Kaskaskia Connections
From the VERY COOL Files! Some of you may watch the show Finding Your Roots on PBS. Someone told me last month following a presentation I gave about Kaskaskia and the Fort de Chartres to the Lafayette Genealogical Society that Kaskaskia had been mentioned on a recent episode. Yesterday, a distant relative posted a link on my Facebook Profile with the advertisement for the episode. I paid the small fee to watch it on youtube.
Suzanne Malveaux's family is originally from the New Orleans area. She's a journalist at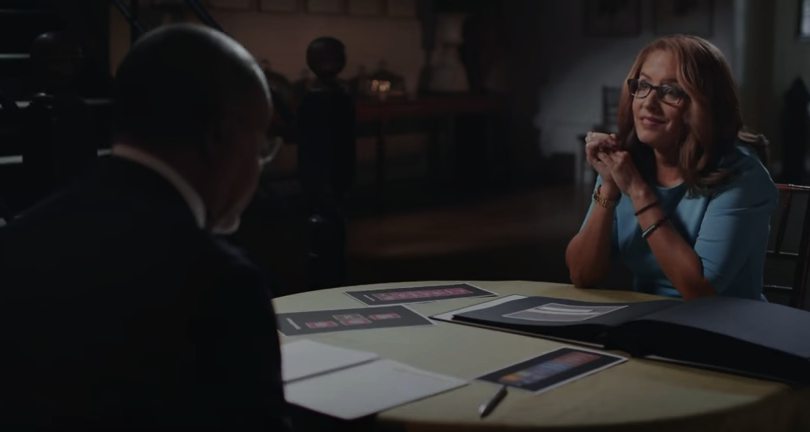 CNN. She discovered – to her absolute surprise – that she descends from the Kaskaskia tribe. Her 8th grandmother was Catherine Exipakin8ca. It turns out that her 7th great uncle, Michael Colon was baptized a few months after my 9th great uncle, Pierre Accault, who was the son of Marie Rouensa and her first husband, Michael Accault (Aco) at Immaculate Conception Church in Kaskaskia. So her 8th great grandmother (Catherine Exipakin8ca)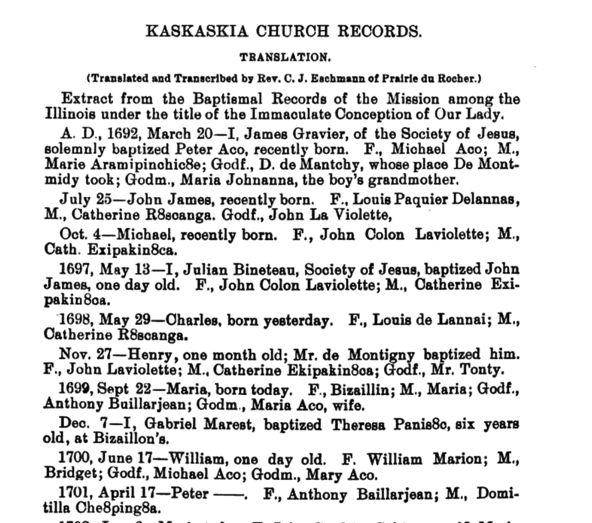 and my 9th great grandmother (Marie Rouensa) belonged to the same tribe of Kaskaskia Indians and had children baptized a few months apart by the same missionary Priest, Fr. Jacques Gravier, SJ, (whom Marie Rouensa had greatly assisted in his ministry) and in the same parish church of the Immaculate Conception at Kaskaskia (in which Marie Rouensa was buried – the only woman in Kaskaskia who had that honor). All Vidrines in LA descend from Marie Rouensa through her great granddaughter, Elisabeth de Moncharvaux, the matriarch of the Vidrine Family in LA. Small, small world!